Advocacy
TIABC leverages advocacy as a tool to achieve sustainable tourism solutions by identifying the key issues from our industry, our members and sectors through engagement and gathering of critical research to carefully and consciously recommend the best path forward.
Policies
Guided by the TIABC Policy Committee, policies have been developed to advise, direct and help reframe tourism development and growth; minimizing the negative impacts and maximizing the benefits to improve the resilience of BC's tourism industry. These are abbreviations of the full Policy. Register to become a TIABC member for access to our full Policies.
2022 TIABC Presentations to Industry & Stakeholders
Throughout 2022, TIABC has been a guest presenter to a diverse audience of industry businesses, organizations and stakeholders. To date, they included: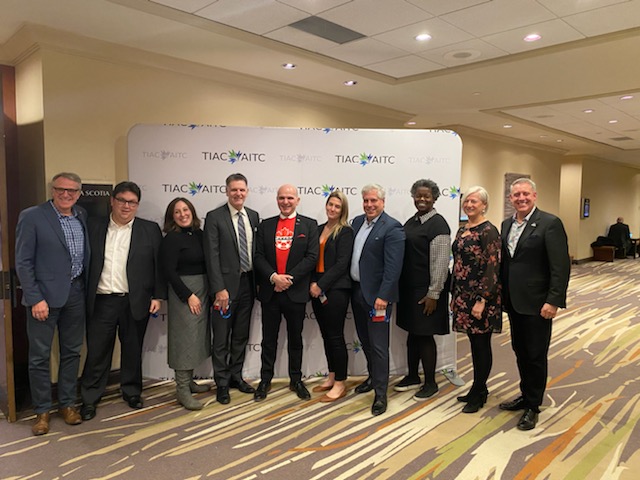 Highlights of 2022 TIABC Meetings with Government & Stakeholders
In addition to individual meetings and submissions to government, TIABC also regularly participates in the Industry Engagement Table under the auspices of the Minister of Jobs, Economic Recovery & Innovation. Tourism, Arts, Culture & Sport Minister Beare, Labour Minister Harry Bains, Dr. Bonnie Henry, Health Minister Adrian Dix and other government officials provide briefings to various sector association representatives on relevant and important provincial measures.
Click below to view TIABC's full list of 2022 advocacy meetings
TIABC Advocacy Report Card
As the Voice of Tourism for British Columbia's 19,300 businesses and 300,000+ employees, we present this Advocacy Report on our efforts to date with the caveat that our job is far from over. As long as it takes for the visitor economy to pull through, TIABC's number one priority will be to continue to advocate on your behalf.